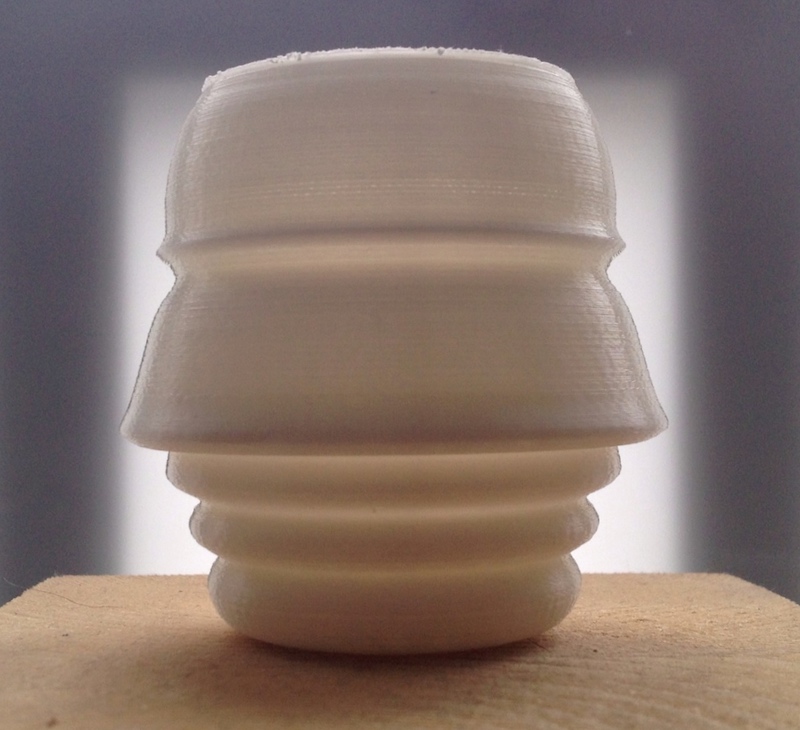 Personal Vase
We use to think that a product made in one piece is defined as "craft" while products manufactured in series are considered "industrial". This is no longer true because the same machines that repeat the same movements over and over again to create serial pieces (such as the Kuka robot) now come from factories and they enter our homes to produce objects in a process of design and construction that we call "personal production".
As an example of this new scenario we show you the Personal Vase, an object designed and built specifically for a single person (as is the case for artisans), but made entirely using the technology of 3D printing.
Starting from a simple photo of its silhouette we obtain the line of the profile, then we use it to create a 3D model (solid of revolution). At this point the object created is printed from our PowerWasp; so a form is designed ad personam and physically realized independently by a sole machine.
With a similar process we can produce containers, vases, lamps (maybe the one below) and much more using different materials and techniques. We are at end of the era of customization in industry and we're starting the beginning of the personal industrialization.