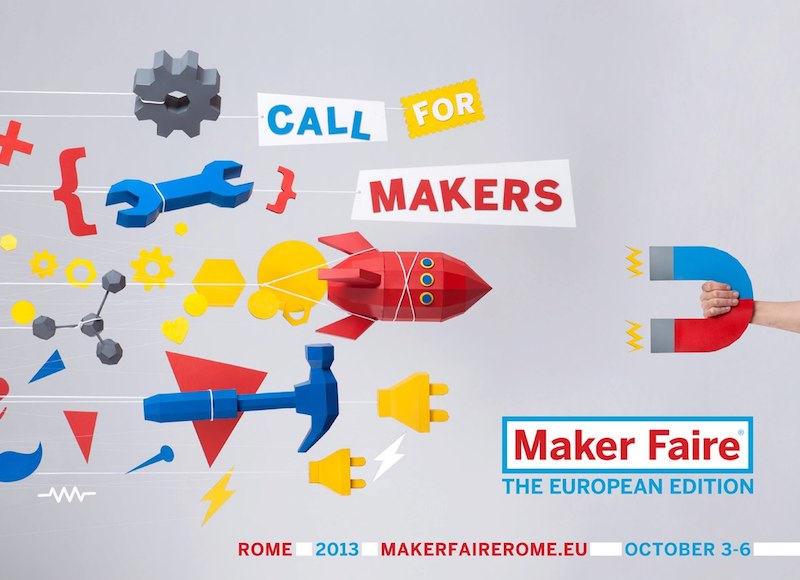 Rome Maker Faire, next to come
DfC will be at Rome MakerFaire on October 3 to 6, an international event for the makers community (and not only). We will have our stand and we'll proudly present some new stuff we are working about for months. First, we'll show some of the plastic filaments for additive 3d printing that we are testing and we commercialize them directly at our stand. We'll also show to the visitors some popular products, sold in the stores of large industrial groups of furniture design, that we have "hacked". We've re-designed them, changing their functionality and form, improving their functionality, quality and usability. This re-design process (and the following production of finished objects or their components) is called design hacking. We strongly believe that the DIY technology should develop and interact, outside and independently, with industrial mass production.
You could meet us in the MakerFaire and we will be happy to show you our works and materials.